Yes – Learning Games Can Motivate Children to Learn!
However, if you're wanting to help your child excel in school, the game must be aligned to the educational standards, offer the correct answers, and include video tutorials.  There are literally hundreds of learning games on the internet.  For an in-depth look at what makes a learning game worth while, read my post entitled, Free Children Learning Games – Are they a waste of time?
"Play is the work of the child." – Maria Montessori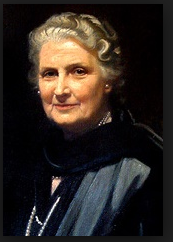 Although no game can take the place of an effective teacher, learning games clearly offer an effective supplement to your child's education.  They inspire children to interact in a meaningful way, and give immediate feedback on educational concepts.  An effective learning game can increase your child's motivation, and therefore excel his or her learning.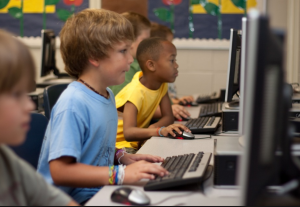 Paul O'Keefe, professor at Stanford University's Department of Psychology stated in an article by Science Daily, "Educational games may be able to help circumvent major problems plaguing classrooms by placing students in a frame of mind that is conducive to learning rather than worrying about how smart they look."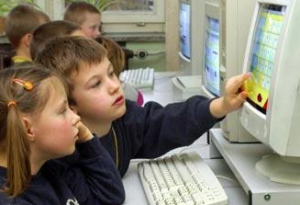 Jan Plass, Chair of Digital Media & Learning Sciences at New York University states, "We found support for claims that well-designed games can motivate students to learn less popular subjects, such as math, and that game-based learning can actually get students interested in the subject matter—and can broaden their focus beyond just collecting stars or points."  See full article here.
How can you enhance the effectiveness of your child's learning game?
One – Share in the excitement as you child earns points.
The motivation starts when your child builds his or her avatar and continues as they earn points.  Most learning games allow children to modify their avatar in a way that makes them identify with the the game on a personal level.  As the game-play continues, children earn points that are used to excel that child to higher levels within the game.  Share your child's accomplishments, and get excited each time they earn points, win stars, or make advancements in their learning game.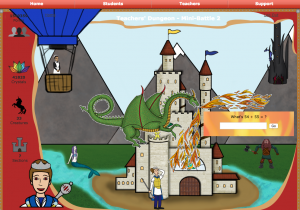 Here is an example from a learning game called, TeachersDungeon.
This child has reached the level of princess with over a million points.
She has 41,820 crystals that she can use to save people and creatures from the dungeon.
Clearly, this child is motivated to continue playing and continue learning.
Two – Celebrate your child's academic achievements within the game.
Most learning games offer "Game-Play Stats", or statistics on how well your child is doing within the game.  If the learning game is set to current educational standards, this is a great indicator.  However, the great thing about learning games is that there are no grades attached.
I encourage parents to look at the percent correct as an opportunity for praise.  It is a fundamental human nature to become motivated when people compliment us.  Praise from a parent is all the more powerful.  The more your child plays a learning game that is set to the current educational standards, the more they will learn, and the better they will do in school.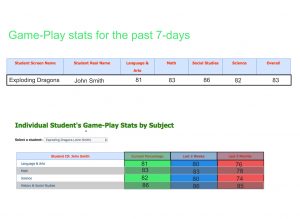 Here is another example from TeachersDungeon.
The names and scores have been changed to protect the innocent, but the praising is similar to what I might say to one of my students.
Wow – Look at your improvement over the past 3-months.
Great Job!  I can't wait to see what you do next week.
Three – Challenge your child
Some learning games even offer a means for challenging and rewarding your children.  This brings the learning game to a whole new level, because it creates a secondary goal beyond the natural one within the game design.  This goal is between parent and child.  It works wonders.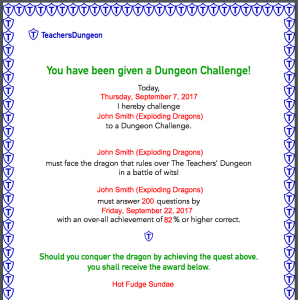 The learning game, TeachersDungeon offers an easy to use "Dungeon Challenge".  As the parent, you enter the number of questions that you want your child to answer within a week.  Set the percent correct based upon last week's percentage.  For example, the photo above shows that the child got an overall score of 83% correct.  I would suggest either keeping it at 83% or pumping it up 1% to 84% correct.  You want to make sure the challenge is achievable.  If you increase the challenge by 1% a month, this child would jump from a "B" to an "A" by the end of the school year.
As a teacher, I focus on helping children understand the essential educational concepts that will make them successful.  I believe learning games can help children achieve success, provided that they adhere to 6-important factors.  These factors are essential to making learning games effective:
Learning Games must be relevant to today's educational standards.
Learning Games must adjust to each child's individual ability level.
Learning Games need to have a healthy balance of educational value and gaming rewards.
Learning Games need to show children how to achieve the correct answer.
Learning Games must drive children toward the highest level of learning.
Learning Game must keep track of children's educational progress.
My first year of teaching, I started playing with the idea of developing a game that reviewed the entire year's curriculum.  I wanted to spend the last two weeks of school playing the game and review everything that I had taught over the coarse of that year.  My first year I taught 2nd grade.  Through the years I moved from grade to grade.  After over 25-years of teaching, I have taught every grade from 2nd through 6th.  With each new grade level, I developed a whole new set of questions for my game.
Every year kids came back to visit me.  They always asked if I was still playing The Teachers' Dungeon.  They said that they loved playing the game, and that I should make it into a game that all kids could play.  I decided to hire a programmer and develop an on-line version to my game.  The on-line version is called TeachersDungeon.
I did not have a multi million-dollar budget like Disney, so I had to be very clear in what I wanted my game to accomplish.  I wanted a game that fulfilled the 6-factors that make an effective learning game.  I believe that I have done exactly that.
Like other learning games out there, I implemented a Freemium Pay Structure for TeachersDungeon.  However, I wanted to help as many children as possible – whether you can afford to enhanced version or not.  Because of that, I put the "educational meat" of the game into the free portion of my game.
The free version of TeachersDungeon includes:
Common Core Educational questions
Game-Play that adjusts to each child's individual ability level.
A healthy balance of educational value and gaming rewards.
Video Tutorials that show children how to achieve the correct answer.
The ability for children to create and submit their own video tutorials, which drives children toward the highest level of learning – "Explaining their Reasoning".
My "Life's Mission" is to help as many children as possible reach their full potential.  I truly believe that every child can have a fruitful educational career.  That is why I have put the "educational meat" in my free version.  However, I also have to provide for my family, so I put two more aspects within the paid version of TeachersDungeon.
In order to see your children's educational progress, you need to purchase the paid version.
Although your child can continue to battle the dragon and earn magical crystals, they cannot save creatures, or build their castle unless you purchase the enhanced version of TeachersDungeon.
A large number of people are seeing the true value of my game and are purchasing the enhanced version.  However, as previously stated, my vision is to help all children achieve success, so I have made these two aspects the only thing that separates the Free version from the paid version.
Pros
Set to Common Core Standards
Video Tutorials are included – even in the free version.
The only Learning game that allows children to explain their reasoning
Play-time becomes an opportunity for discovery & learning
Cons
The graphics are basic
It is a learning game – It's not a game intended strictly for entertainment
Limited to 2nd through 6th grades
Is TeachersDungeon the right Learning Game for Your Child?
Do you believe that learning games are worth your child's time?
Do you believe that teachersDungeon has the 6-factors of an effective learning game?
Will your child enjoy playing TeachersDungeon?
If you believe this game would enhance your child's education…
If you have any questions or would like to share your feelings about this learning game, please leave a comment below.  I will reply as quickly as possible.
Novels by McCoy –
I have written a number of books that are available on Amazon.  I have nonfiction books on mathematics that link to video tutorials and are designed to help children gain a deeper understanding of the math.  Here is a link to the first book in my series on fractions.  I have also written a chapter book and a young adult novel.  You can have a free preview by clicking on the links below.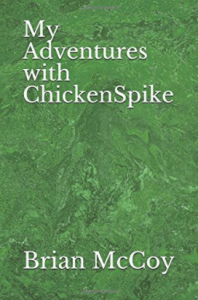 MY ADVENTURES WITH CHICKENSPIKE – This is a chapter book that is perfect for children in 3rd and 4th grades.  My Adventures with ChickenSpike is a Children's Fantasy Book.  The main character is a young boy who is being bullied.  He travels to a distant planet and finds his inner strength.  By the time he returns home not only is he no longer a victim, he is a hero!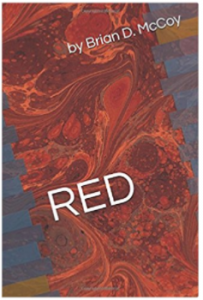 RED – This is a young adult novel that is especially designed for children in 5th and 6th grades.  Red is an action packed adventure with two main characters and a number of supporting characters that add humor and drama to this novel.  Bruno Vic and Evelyn Rose attend Sir Francis Drake Middle School.  Bruno is big, street-wise, and tough, but he also has high morals and undying loyalty to his friends.  Evelyn Rose was born rich, but an unfortunate turn of events has landed her in the heart of the Tenderloin District of San Francisco.  Bruno, Evelyn, and their friends are desperate to steer clear of the gangs, so the turn to a mysterious man that the gangs seem to fear.  His name is Red.
Thanks!
Have a fantastic day – Brian McCoy