Reading Horizons utilizes excellent teaching strategies – proving once again that good practices are good for all students.
Product: Reading Horizons
30 Day Trial: $10.00
Price: An entire year for 2-children is just $199.00
Cheapest Place to Buy: Directly from the source – Reading Horizons
Guarantee: 60 Day – Money Back Guarantee
My Rating: 9.5 out of 10
Product Overview
As a teacher, I have seen educators use supreme strategies for only GATE (Gifted and Talented Education) qualified students.  I have also seen teachers who use incredible strategies for children with learning disabilities.  The truth is that good teaching strategies are good for all students.  They do need to be modified to accommodate each child's individual needs.  However, the truth remains that these strategies should be used for all students.  Reading Horizons does exactly that!

Reading Horizons utilizes a cyclical learning approach, where an educational concept is first introduced, then reinforced, then revisited again and again – each subsequent time at a higher and higher level of competency.
Reading Horizons utilizes the Orton-Gillingham instructional approach.  This approach was first developed for children with the learning disability of dyslexia.  If you know my history, then you know that I wish I could have been taught with this approach.  The Orton-Gillingham approach utilizes a multi-sensory system which includes visual, verbal, and kinesthetic learning.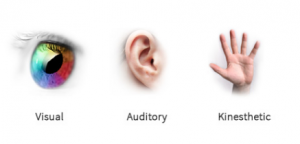 Reading Horizons also incorporates high frequency words, which I talk about in an earlier post, "How to teach my child to read".  The top 100 of these high frequency words make up 25% of the written language.  Becoming familiar with these words is a huge jump towards becoming a proficient reader.
Why this product is worth your time
Reading Horizons is computer based.  It has the ability to modify each child's learning to their individual level of academic ability.  If your child needs more time on a concept, Reading Horizon's computer programing provides additional strategies to ensure success.  As your child's skills improve, Reading Horizon's programing adjusts appropriately.  This programming is set to accommodate your child's individual needs.
They use a variety of methods to reinforce concepts.  This builds a depth of understanding.  Children read, play learning games, and complete sentences by filling in the blanks.  With Reading Horizons children begin to see the light at the end of the tunnel.
Reading Horizons has an extensive library.  There is a variety of leveled books for your child to choose from.  The nice part about this is that your child will be reading a book that is selected specifically for their individual reading level.  This makes your child feel successful, and makes reading fun.
Reading Horizons has been used by parents who want to help their child improve in reading.  It has been used by parents who home school.  It has been used by teachers within their classroom.  It has even been used by a 53-year old man who never learned to read.

  Program Summary
*Effective methodology helps children to lean to read
*Your child can gain 2-5 grade levels in a matter of months
*Less frustration
*Boosts self-confidence
*Boosts self-esteem
*Vocabulary practices
*Comprehension tests
*Free customer support
*60 Day Money Back Guarantee!
*Affordable test drive – just $10 for a month!
Reading Horizons is an investment in your child's future!
While reviewing this product, I discovered a ton of testimonials from people who absolutely LOVE Reading Horizons.  If you break down the purchase of this product to a monthly payment, it is only $16.58 per month.  And, that is for two children!  That is a screaming deal for anyone with a child that is struggling in school.  The benefits of their self-confidence and self-esteem alone are worth your investment.
If this sounds like something that could benefit your child, I highly recommend that you look further into the benefits.   I search the internet for what I believe are the very best products.  My two passions are educational strategies that help children succeed, and helping parents run a happy and productive household.  But, don't let my research be your only determination.  Look into Reading Horizons for yourself.  I am sure that you will be as impressed as I am.
I hope you enjoyed this review.  If you have any questions about Reading Horizons or want to leave your own personal review, leave a comment below.
Novels by McCoy –
I have written a number of books that are available on Amazon.  I have nonfiction books on mathematics that link to video tutorials and are designed to help children gain a deeper understanding of the math.  Here is a link to the first book in my series on fractions.  I have also written a chapter book and a young adult novel.  You can have a free preview by clicking on the links below.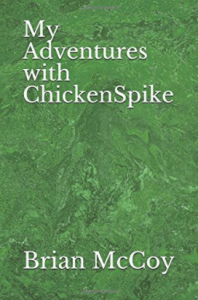 MY ADVENTURES WITH CHICKENSPIKE – This is a chapter book that is perfect for children in 3rd and 4th grades.  My Adventures with ChickenSpike is a Children's Fantasy Book.  The main character is a young boy who is being bullied.  He travels to a distant planet and finds his inner strength.  By the time he returns home not only is he no longer a victim, he is a hero!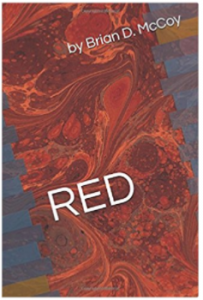 RED – This is a young adult novel that is especially designed for children in 5th and 6th grades.  Red is an action packed adventure with two main characters and a number of supporting characters that add humor and drama to this novel.  Bruno Vic and Evelyn Rose attend Sir Francis Drake Middle School.  Bruno is big, street-wise, and tough, but he also has high morals and undying loyalty to his friends.  Evelyn Rose was born rich, but an unfortunate turn of events has landed her in the heart of the Tenderloin District of San Francisco.  Bruno, Evelyn, and their friends are desperate to steer clear of the gangs, so the turn to a mysterious man that the gangs seem to fear.  His name is Red.
Until next time…
Have a great day – Brian McCoy