Hello Patrons!
This page is dedicated to keeping my educational game, TeachersDungeon, FREE for all teachers, parents, and children.
Simply click on any of the following product links, then shop like normal on Amazon.  You can shop for anything you like.  You will pay the exact same price, but I will get a small commission for sending you to Amazon.
Better yet…
Bookmark this page and label it "Amazon".  That way, anytime you shop at Amazon, you will support TeachersDungeon.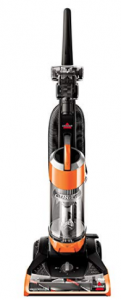 Lucky for me (NOT) – My Dyson Vacuum died right after Christmas.  Yes – my wife and I had just spent our allotted amount on presents when our vacuum decided to literally fall apart.  Okay, to be honest, my wife dropped it down the stairs, but it was on its last legs before the fatal fall.  I did not want to spend $400 dollars for another Dyson, so I did some research and found this Bissell for under $100!  So Far, So GREAT!  This thing is even better than our Dyson.  It has great suction and does both hardwood floors and carpeting.  I am very happy with this purchase.
I have a set of rings similar to these in my garage.  I use them to do all sorts  of gymnastics strength routines.  If you scroll down the page, I have added some videos that show how to set them up, and how I use them in my workouts.
I purchased a number of these socks.  They are my all-time favorite socks.  They wick the sweat better than any other sock I have tried.  I used to get horrible blisters during my Annual Father/Son Backpacking trip, but with these socks – I get no more!
I purchased this torque wrench, because I needed to change a tire on my camper-tailor.  I did not want to go too tight and strip the threads or go too loose and have my tire fly off.  I went to ACE Hardware, but their torque wrenches were not as good, and a lot more expensive.  I am very pleased with the Tekton wrench.
I recently purchased these glove and really like them.  I am very finicky when it come to my mountain biking gloves.  They have to be comfortable, and can not have too much padding, or your hands cramp on a longer ride.  These are great!
I absolutely love my new drill kit.  I bought these drills mainly to stabilize my trailer.  It's a lot easier than getting out the hand crank every time I set up my trailer.  I needed a drill with  a lot of torque, so I could level my trailer when it is park on unleveled ground.  This drill does the job, and I love it.
I am planning on purchasing this hydration pack in the near future.  I'll let you know how it works once I purchase it and try it out.
Here is a video on how to install your very own Ring System
A while back my brother, who was also a collegiate gymnast, came for a visit.  He tried out my Ring System and loved it.  I told him how to build one of his own, and now he has a Ring System in his basement.  I decided to make this little video on how to construct your own Ring Pulley System, because I know their are a lot of old gymnasts like me who would love this thing!  So, here you go…
I put the items needed to create your own Ring System at the bottom of this page.  The materials for the ring workout system will cost about $350, but to me it is worth every penny!
Special Note:  I am NOT a construction dude.  Before you attach your ring system to any structure, I suggest that you contact a local contractor to make sure that the structure will hold your weight.
My ring system is set up so that I can use it as  a "Ring Pulley System" or a TRX Workout system.  These first two videos are examples of a Ring Pulley System Workout.  I love it, because the pulley cut my weight in half, which makes it possible for me to do most of the strength skills that I competed in college – Very Fun – Very Cool!
My Favorite Workouts
I got inspired after watching the olympics!
The video below shows how my ring system can be used like a TRX machine.  This is why I love my ring system.  I can use it as a Ring Pulley System like in the videos above.  I can also bypass the pulleys and work with my full weight.  My rings are adjustable, so I can work pull-up when they are high, dips when they are mid-height, or flies (as I demonstrate below) when they are low.
Here are the items you need if you want to build your very own Ring System:
I have a set of rings similar to these in my garage.  I use them to do all sorts  of gymnastics strength routines.  If you scroll down the page, I have added some videos that show how to set them up and how to use them.
Price: $33
You'll have to cut the rope to fit your needs.
Price: $31
Price: $27
Price: $180
Better safe than sorry, but I suggest you don't fall!
Price: $90
I hope you enjoyed this post.
If you have a question or comment, please leave a it below.
Have a great day – Brian McCoy