A special thanks to Joana Franca for allowing me to use this photo from freeImages
Reading is the most essential skill for success in education.  I say this because reading is required in virtually every subject.  Common core standards require children to read a mathematical situation.  Next, they choose a math strategies or algorithm.  Finally, they solve the problem.  Similarly, in science and social studies, children are given a scenario where they must refer back to the text in order to prove why their answer is reasonable.  In order to be successful with common core educational standards, children must be proficient readers. 
I love this video.  It is humorous!
It depicts powerful vocabulary and strong writing skills – both of which are developed through the love of reading!
4 Power-Packed Strategies to Become a Strong Reader!
Reading is like learning a new language
Reading to your children
Reading Predicable books
Relating books to your life
 1 – Reading is like learning a new language
I took Spanish when I was in college.  However, I only know a few words and even less phrases.  Many of my students speak Spanish as a first language.  Unfortunately, I can not communicate with them in their home language.  The reason is simple.  I did not immerse myself in the language of Spanish.
Every year, I get students who come to school not speaking any English.  By the end of just one year, they have a strong ability to use conversational English.  This is because they have been forced to immerse themselves in the English Language.
Reading is a language.  It is in written form.  Children who immerse themselves in this written language will learn much faster than a child who learns to read the way I tried to learn Spanish.  I recommend having your child read for an hour every night.  Research has proven that children who read for at least an hour a day have greater success in every subject.  Children who read 60-minutes a day dramatically improve their skills in reading fluency, reading comprehension, writing structure, and vocabulary.
You will be amazed at how quickly this helps your child's reading ability.  But that's not all – because they are reading better, they will actually enjoy reading.
 2 – Reading to your children
Children love being read to – heck – who doesn't like being read to.  I'm 54 years old, and I still love it!  I look at reading to your children as the perfect quality time activity.
Reading to your child builds vocabulary.
Use this time to develop your child's vocabulary.  Everyone learns more quickly when the concept is tied to something that is interesting.  Choose interesting stories.  As you read, you will inevitably come across words that your child does not know.  This is the perfect time to explain the meaning of the word within the context of the book, and in the real world.
Reading to your child models what good readers do.
Good readers read every day.  Good readers enjoy reading.  Good readers talk about what they have read with family and friends.  By reading with your child every day, you are showing them how to become a strong reader!  Plus – reading to your child is fun!
3 – Reading Predictable Books
One hundred words make up 25% of the written language.  If your child can learn to recognize these 100 words at a glance, then they will enjoy reading and become proficient readers.
Predictable books have a repetitive pattern that use many of these 100 words.  In a relatively short time, children can read these predictable books on there own.  There are a ton of predicable books.  Some of my favorites include: Sheep in a Jeep, Good Night Moon, Is Your Mama a Llama, and Giraffes Can't Dance.
What if my child to too old for predictable books?  I would still read these books with my child.  The books are actually pretty funny and fun to read.  I would definitely read the books aloud with my child.  The repetitive use of the 100 words is invaluable.  Plus – if your child reads an hour a day, and you give him/her a ton of positive reinforcement, your child will reach grade level proficiency in a relatively short period of time.

For a list of predictable books like, Sheep in a Jeep…
Click here!
4 – Relating books to your life
Talking about books with your child is the best way to build comprehension skills!
Ask your child why a character did something.  Ask them what they would do differently.  Tell them what you would have done in a similar situation.
Talk about the setting.  How is it similar to where you live?  How is it different?  Would you ever like to travel to a place like the one in the book?  Why?
Wrap up your daily readings:
– Summarize what has happened in today's reading.
– Predict what will happen next time you read.
Connect the reading to the real world:
– Does your child know anyone similar to a character from the book?  Do you? How are they similar?  How are they different?
– Has your child ever had a similar situation to one in the book?  Have you?  If not – what would you do if you were in that situation?
Making these real world connections solidifies the story and develops your child's comprehension!
One more thing:
I developed my educational fantasy game, TeachersDungeon, with the intension of helping children reach their academic potential.  The game self-adjusts to each players level of academic ability.  Check here to create a free account.

Good Luck to you my friends.
Novels by McCoy –
I have written a number of books that are available on Amazon.  I have nonfiction books on mathematics that link to video tutorials and are designed to help children gain a deeper understanding of the math.  Here is a link to the first book in my series on fractions.  I have also written a chapter book and a young adult novel.  You can have a free preview by clicking on the links below.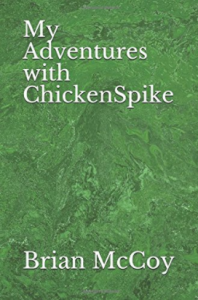 MY ADVENTURES WITH CHICKENSPIKE – This is a chapter book that is perfect for children in 3rd and 4th grades.  My Adventures with ChickenSpike is a Children's Fantasy Book.  The main character is a young boy who is being bullied.  He travels to a distant planet and finds his inner strength.  By the time he returns home not only is he no longer a victim, he is a hero!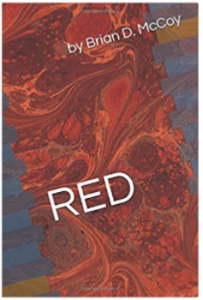 RED – This is a young adult novel that is especially designed for children in 5th and 6th grades.  Red is an action packed adventure with two main characters and a number of supporting characters that add humor and drama to this novel.  Bruno Vic and Evelyn Rose attend Sir Francis Drake Middle School.  Bruno is big, street-wise, and tough, but he also has high morals and undying loyalty to his friends.  Evelyn Rose was born rich, but an unfortunate turn of events has landed her in the heart of the Tenderloin District of San Francisco.  Bruno, Evelyn, and their friends are desperate to steer clear of the gangs, so the turn to a mysterious man that the gangs seem to fear.  His name is Red.
Please let me know if there is any way I can help!